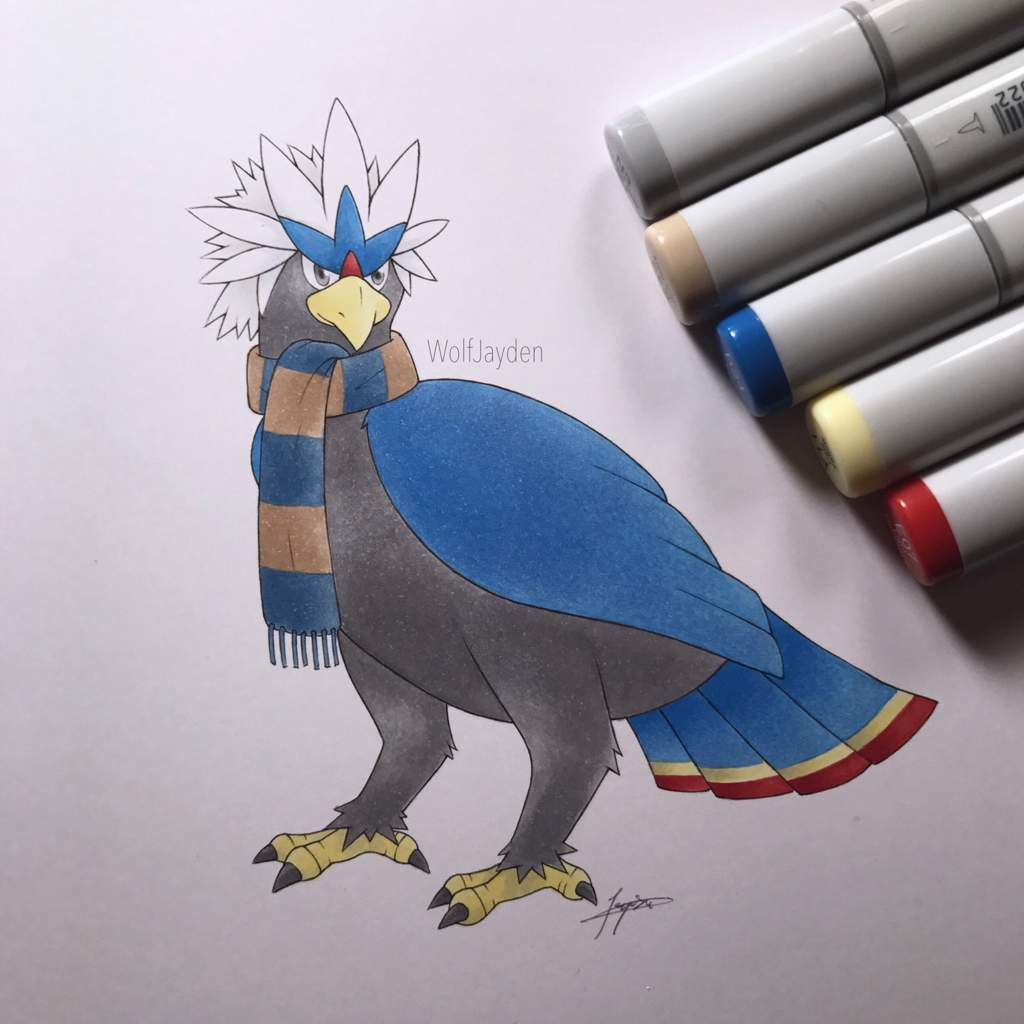 I finished this braviary with a Ravenclaw scarf earlier! I've really been wanting to draw some Harry Potter related stuff recently. I'm going to do the other houses too, but I had to start with Ravenclaw since it's my house :smile:
I decided to go with the book colors for the Ravenclaw scarf instead of the movie colors. I also made the braviary shiny to go with the colors a bit better!
It took me about 4 hours and 45 minuets to finish this drawing.
For anyone wondering, I used copic markers to color this and copic multiliners for the lineart.
Please do not repost my art without crediting me!
Prints and stickers are available in my etsy store for anyone interested! T shirts are also available for the skeletons!
teamrocketwolf.etsy.com
I don't take requests, but I'm accepting commissions! Message me if you're interested! :blush:
If you want to see more of my art, check out my instagram!
@wolfjayden
Progress Pictures: