Posts that should've got featured:
Fire Red Extreme Randomizer Nuzlocke Part 2
Featured Posts:
DBZ Team Training Nuzlocke Part 1
Oh, why hello there. I am...
PokESP
I guess you would like to know a bit about me though.
Name: PokESP also called Pok, Es, or ESP
Age: 15
Gender: Male
Hobbies: Pokemon, card collecting, anime, knowing that in the end life is meaningless
Location: Forever falling in the Distortion World (Please send help.)
Social Security Number: The same one as world renowned Spongebob Squarepants.
Bank Account: The number between 64 and 97 but lesser than the letter red.
Favorite pokemon: Espeon
Least favorite pokemon: Piloswine
Favorite legendary: Uxie
Least favorite legendary: Idk
Favorite games: Platinum
Least favorite games: Ruby/Sapphire/Emerald
Best generation: Gen 4
Worst generation: Gen 3
Favorite kind of nuzlocke: Wonderlocke
Favorite pokemon tracks: USUM Ending Credits, Vs. Ultra Necrozma, Vs. Champion Hau, Vs. Lysandre (USUM), Sinnoh Game Corner, Route 205
Favorite pokemon of each type: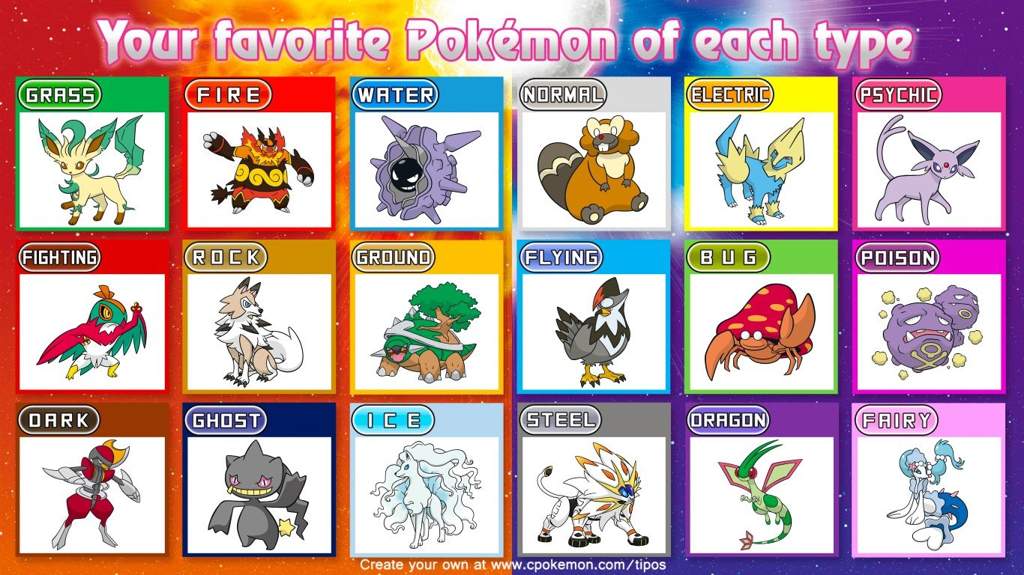 What do I do here on this Amino? Well, let me tell you. I mainly do nuzlockes (and I'm pretty trash at them), but I also do polls every now and then and top 10s.
Nuzlocke Record: 2 Wins - 9 Losses
Ongoing Lockes:
Fire Red Extreme Randomizer
DBZ Team Training
Ruby Nuzlocke
Now let's talk about other people. There are a lot of people on this Amino (obviously). But probably the best ones on here would be the people in the (former) Nuzlocke Chat. Check these guys (and girls) out!
And don't forget to check these peoples out. They may not be in any chats I'm in, but they're cool people as well.
I have too many friends :confounded:
15 Dots :tm:
Hide Full Bio
Read Full Bio